The 15 Best Things to Do in Fort Worth Texas
If you want an authentic Texas experience, then Fort Worth is the city tour. There are so many places that provide a wide variety of enjoyment for people of all ages. We want to help you plan your next trip to this city by giving you a list of potential places to visit.
This place is known as a watering hole, where families, friends, and various individuals come together for social gatherings. Burger's Lake is the perfect place for this because of its calm waters and relaxing beaches. The whole setting is beautiful, and you can swim, bathe in the sun, take a nap in the shade, and more.
As its name suggests, the lake's concessions do feature juicy cheeseburgers along with a selection of other foods. That means you can have a picnic here or a delicious meal once you've finished swimming for the day. We suggest visiting during the week since it's usually less crowded then.
Have you ever wondered where your money comes from or who makes it? You can take a self-tour here at the Bureau of Engraving and Printing. Visitors can see the production of U.S. bills from a suspended walkway learn all kinds of interesting facts, like that this building produces over half of the currency in this country.
This location is a great place to bring your family for fun, adventure, and education. Being one of the top zoos in the U.S., this site features plenty of hands-on exhibits for children and other visitors. The Fort Worth Zoo is known for having all four great ape species and other unique biological displays.
An exciting feature is that you can stay overnight at this location. The zoo provides dinner and an entertaining scavenger hunt. That's one of the many reasons this nation ranks this zoo as one of the best.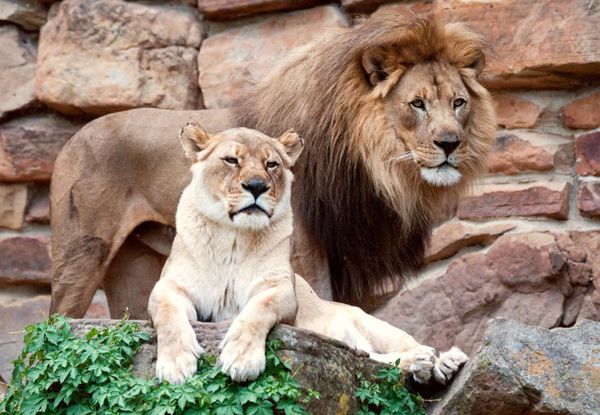 This building does not only contain beautiful pieces and exhibits but is one itself. The internationally renowned Kimbell Art Museum contains works from various European artists from the 20th century, including Picasso, Michelangelo, and Caravaggio. You can also witness masterpieces from Egypt, Asia, and much more.
If you love learning about past events, this living history museum is a great place to visit. The various interpreters will you a thorough display of how Texans in the 19th century lived. Plus, visitors can participate in hands-on activities that'll educate them further.
It just so happens that the Log Cabin Village's location is right across from Fort Worth Zoo. Similarly, you can explore this exciting place at your own pace. With so much to see and do here, you'd want to take your time going through this village.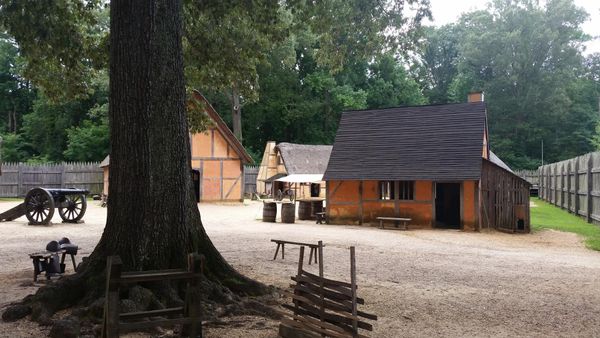 What makes this location unique is that it is multiple places in one. This area features plentiful kinds of gardens, precisely 23 of them, and over 2500 plant species. One of these gardens is the Japanese Garden, renowned for its beautiful waterfalls, Japanese-inspired architecture, and having tons of blossoming vegetation.
The Fort Worth Botanic Garden is a 10000 square-foot conservatory with winding paths that'll allow you to witness all of the sights. You won't only see numerous colorful flora; these flowers will fill the air with many natural scents. This garden additionally has multiple interactive spaces where you can learn even more about your surroundings.
If you happen to live in Fort Worth furnished apartments, this museum would be a great place to visit. You'll be spending the whole day exploring the many exhibits, including Energy Blast, Innovation Studios, and Fort Worth Children's Museum. Visitors can drive right back to their apartments rather than hours away to another city after spending a lot of time at this museum.
If you happen to be visiting the Fort Worth Convention Center or just downtown, this area isn't too far away. The way they designed this space, which was by Phillip Johnson, makes it look like a giant fountain you can walk around in and explore. That's because the architect made this place to be a relaxing walk and witness the fascinating ways this area displays water.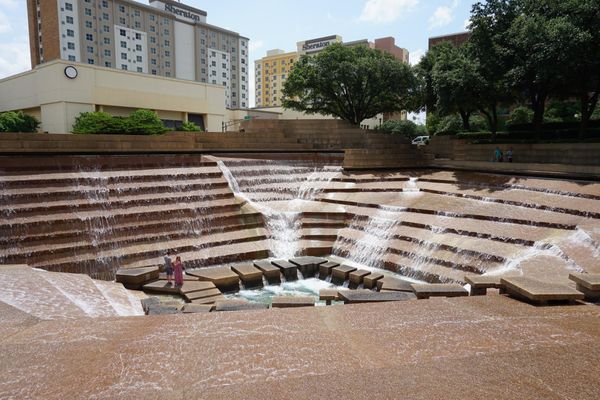 What makes modern art museums fun is that you never know what to expect when you enter one. The same goes for the building in Fort Worth. We highly recommend that you spend an afternoon here and marvel at the magnificent art displayed here.
Whether you're going during an event or on a regular day, you can expect to see many exhibits. Pieces range from paintings to sculptures deriving from certain countries in Europe. Though there are about 3000 artistic articles here, you won't ever feel overwhelmed because of how well-paced everything is.
Texas is known for having many green forests and fields where you can spot animals at any time of day. If you want to encounter some bison, however, visit the Fort Worth Nature Center and Refuge. This area has many winding paths that you and others can hike while marveling at the local flora and fauna.
You've probably noticed that Fort Worth has many museums with art at its center. This particular establishment showcases the various creativity the originates from across the nation. Famous American artists made many of the pieces you'll see displayed in this museum.
Visitors can feel like they're experiencing the outdoors with their landscaping exhibits. There are a plethora of detailed paintings that visualize many of America's beautiful parks and countrysides. Many of these works were done in the 19th century, back when many of these natural areas were untouched wilderness.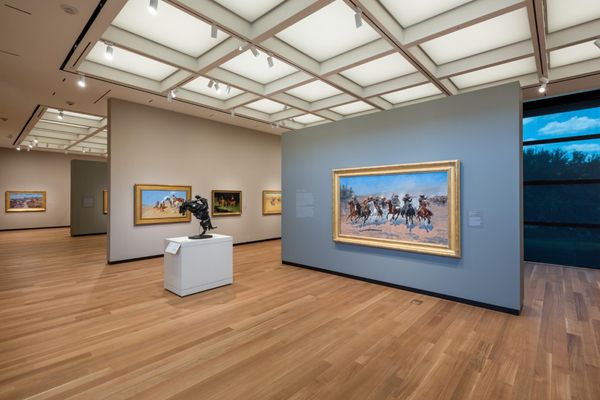 It might seem strange to go to a stockyard as an exciting place to visit, but this particular one in Fort Worth is historic. This place is the perfect area to go to if it's your first time in Texas and you want to experience the old West. One of the reasons the Fort Worth Stockyards is so famous is that it became a significant factor in helping the population increase in the past.
This area is the city center, and it's always filled with excitement and opportunity. You can walk around and discover the many stores, restaurants, and more the Sundance Square offers. The buildings in this space look beautiful near the tall skyscrapers of Fort Worth.
You can relax near the water fountains and enjoy lunch under the shade of the large umbrellas. There are sometimes music shows playing at the Bass Performance Hall venue. The Sundance Square even has a museum, the Sid Richardson, that can teach you all about the American West.
This fun and interactive aquarium take its visitors on an adventure from deserts and rainforests to the deepest depths of the ocean. You don't only get to see the magnificent animals that dwell in these climates; you can feed the toucans, pet some stingrays, and much more. They've built SeaQuest to immerse its guests in a world of adventure.
Taking a walk around the neighborhood can get dull after a while. Break out of that everyday habit by visiting Trinity Park, a refreshing change of scenery with gravel and paved trails. There are so many beautiful sights to see along these paths that you'd have to make multiple trips here to see it all.
With so many places to go in this 252-acre area, finding where to walk can feel overwhelming. Luckily, you can separate the trail into many chunks and decide when to explore each. You can walk around the duck pond one day and visit the new Dreams Park another time.